Vickers Hardness Measuring Software
Upgrade your Vickers Machine to Digital Hardness Measurement System
Are you still using the traditional ocular measurement tools?

Difficult to control

Inaccurate

Not available for visual analysis
Forget about the inconvenient and tedious process, we are here to ease your work through our high-end hardness measurement software!!
✅
Enhancing the accuracy of Vickers hardness result
✅
Data transfer and direct convert to Microsoft Excel
✅
Optional module for microstructure analysis
✅
Able to measure indentation using manual and automatic function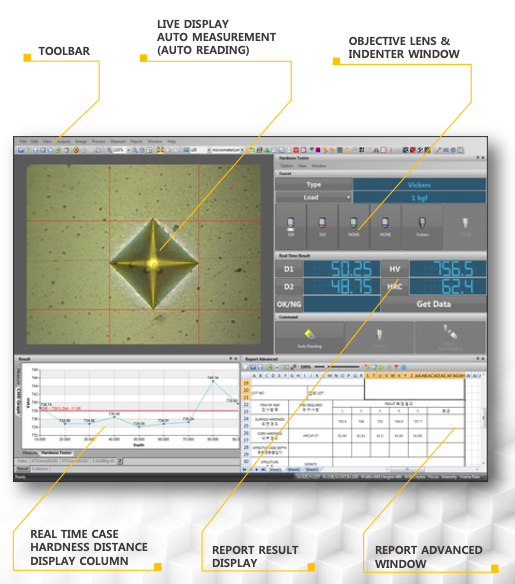 📲
Contact us for

FREE

on-site evaluation with your existing Vickers machine.
25 Nov 2020